Posted March 11, 2020
Dear Reader,
In this Newsletter:
• What I'm writing now (coming in 2021)
• The Friendship List
• Sisters by Choice book club
• St. Patrick's Day Giveaway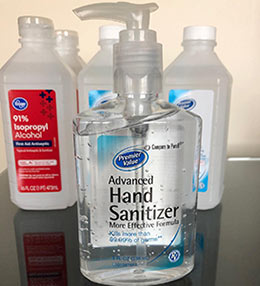 Hello from Seattle, a place that feels like coronavirus-central these days. I've always washed my hands frequently and thoroughly, but I'm even more diligent right now, especially after coming in from running errands. I also carry hand sanitizer with me and use it after touching things that have been touched by others. It's just not practical to run to a sink every time you pick something up at the grocery store to read a label. I couldn't find any hand sanitizer in Seattle. Lots of people on Facebook suggested I make my own with rubbing alcohol and aloe, but every place I looked was sold out of aloe, too. Fortunately, I found a store that was selling one bottle of hand sanitizer per customer, so I snapped it up. (And my assistant sent me some aloe from Texas.)
Mostly, I'm staying home—which, truthfully, is not that different from my normal life. I write from home, so it's not like I have to leave the house to go to work. The pets are happiest when I'm around.
WHAT I'M WORKING ON NOW (COMING IN 2021)
Home is where I'm happiest, too, especially when I'm working on a story I love. I'm writing a book about two women who were stepsisters when they were in middle school. They hated each other back then, and after their parents divorced, they might never have spoken to each other again, except for one thing—their shared half-sister needs them both. This is the story of how they go from being estranged to being the best of friends.
THE FRIENDSHIP LIST
Last year at this time, I was right in the middle of writing The Friendship List, which will be out in June. When I write, I write in chronological order. Some writers skip around and write scenes from different parts of the book and then weave them together. That doesn't work for me. I write straight through, from page one to the end. Usually, there are a handful of scenes that I just cannot wait to write because I know they're going to be dramatic or hysterical and with such sharp emotions that I'm going to get to spend my day feeling the deepest of emotions. I don't let myself skip forward to write those scenes. Instead, I hold them out as rewards. In The Friendship List, I swear, just about every day I couldn't wait to get to my computer. This story was so much fun to write! I loved every minute of it. Pure joy.
Two best friends jumpstart their lives in a summer that will change them forever. . .
Single mom Ellen Fox couldn't be more content—until she overhears her son saying he can't go to his dream college because she needs him too much. If she wants him to live his best life, she has to convince him she's living hers.
So Unity Leandre, her best friend since forever, creates a list of challenges to push Ellen out of her comfort zone. Unity will complete the list, too, but not because she needs to change. What's wrong with a thirtysomething widow still sleeping in her late husband's childhood bed?
The Friendship List begins as a way to make others believe they're just fine. But somewhere between "wear three inch heels" to "have sex with a gorgeous guy," Ellen and Unity discover that life is meant to be lived with joy and abandon, in a story filled with humor, heartache and regrettable tattoos.
CLICK HERE TO READ AN EXCERPT!
SISTERS BY CHOICE BOOK CLUB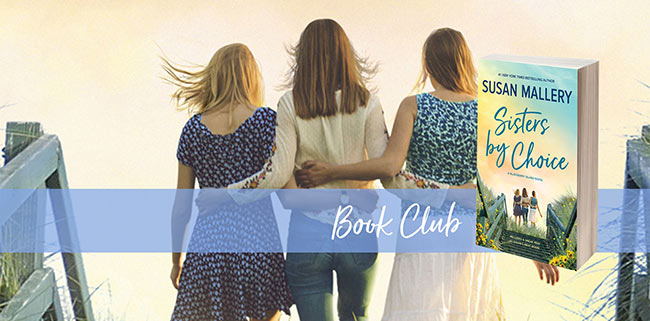 If you've read Sisters by Choice and you're on Facebook, I'd love for you to join the Sisters by Choice book club! Note: the discussion assumes that everyone in the group has read the book, so there are tons of spoilers. I don't recommend joining if you haven't finished the book. For this week only, I'm responding to readers' questions and comments, sharing insight into what I was thinking and feeling while I wrote Sisters by Choice, and asking you to share your thoughts as you read.
Cousins by chance, sisters by choice…
After her cat toy empire goes up in flames, Sophie Lane returns to Blackberry Island, determined to rebuild. Until small-town life reveals a big problem: she can't grow unless she learns to let go. If Sophie relaxes her grip even a little, she might lose everything. Or she might finally be free to reach for the happiness and love that have eluded her for so long.
Kristine has become defined by her relationship to others. She's a wife, a mom. As much as she adores her husband and sons, she wants something for herself—a sweet little bakery just off the waterfront. She knew changing the rules wouldn't be easy, but she never imagined she might have to choose between her marriage and her dreams.
Like the mainland on the horizon, Heather's goals seem beyond her grasp. Every time she manages to save for college, her mother has another crisis. Can she break free, or will she be trapped in this tiny life forever?
Told with Mallery's trademark humor and charm, Sisters by Choice is a heartfelt tale of love, family, and the friendships that see us through.
CLICK HERE TO READ AN EXCERPT!
ST. PATRICK'S DAY GIVEAWAY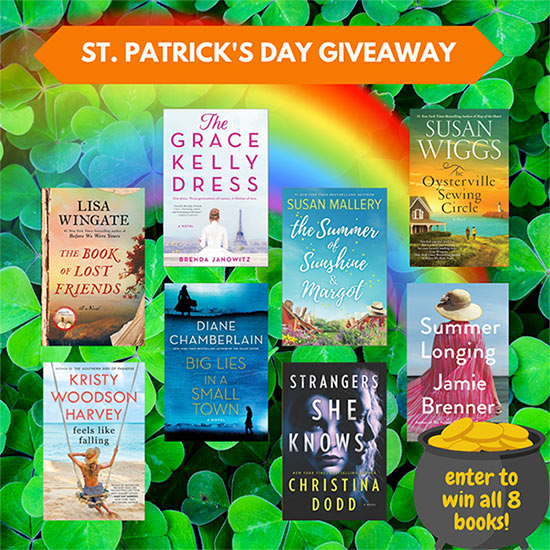 In celebration of St. Patrick's Day, here's your chance to win books from 8 different bestselling authors. With books from me, Lisa Wingate, Diane Chamberlain, Susan Wiggs, Christina Dodd, Kristy Woodson Harvey, Jamie Brenner and Brenda Janowitz, there's a real literary pot o' gold waiting at the end of the rainbow for one lucky winner. Click HERE to fill out the simple entry form. The deadline to enter is midnight EDT on Tuesday, March 17th. The winner will be announced on Wednesday, March 18th. May the luck of the Irish be with you!
---