Posted September 17, 2019
Dear Reader,
As you're reading this, I'm on a cruise in northern Europe with my husband, and I thought you'd like to see some pictures. But first, I have to tell you some very exciting book news... including two reissues, one new book, two new (free) wedding stories from Happily Inc, and Review Crew signups...
When We Found Home is available today in mass market paperback—and it includes a bonus story, It Started One Christmas, in print for the first time! When We Found Home first came out in hardcover last year. It's the story of the Carlesso family, three siblings who never knew about each other until after their father passed away.
The youngest sibling, Keira, worked her way into my heart, and I couldn't let her go. So even though I didn't have time to write another book, I pushed myself and made time because I had to tell Keira's story. In It Started One Christmas, she's all grown up, and you get to join along as she falls in love. It Started One Christmas came out as an ebook exclusive last November. So many readers asked for it to be brought out in print that Harlequin included it as a bonus story with the mass market edition of When We Found Home. I hope you'll love it.
Becoming a family will take patience, humor, a little bit of wine and a whole lot of love.
After life knocked Delaney Holbrook sideways, she didn't get down—she got busy. She went back to school, determined to reinvent herself. She even swore off men in suits. But then one particular man in one very fine suit proves too tempting to resist—Malcolm Carlesso, CEO of a family-owned food company. Malcolm's life has been complicated by the arrival of two half sisters he's never met…and isn't sure he wants around. How can Delaney trust a man who keeps his own sisters at such a distance?
Alone in the world, Callie Smith never expected to find a family. Suddenly she's living in a house the size of a small country with her stuffy and aloof new brother and streetwise sister, wondering whether this place—and these people—will ever feel like home. Just as she's beginning to get settled, a new opportunity presents itself, daring her to dream of more…until her past threatens to take it all away.
Friends brought together by chance, Delaney and Callie will soon discover the closest families are bonded by choice—not by blood—in this uplifting story from the consistently unputdownable Susan Mallery.
HAPPILY INC
A brand new Happily Inc book, Meant to Be Yours, will be out on October 22. I can't wait to hear what you think of Renee and Jasper's story. You might remember from last year's books, when Renee was introduced, she seemed pretty tightly wound. Part of that was because she was nervous about being in a new job, in a new place, but part of it was because she's been hiding something from her friends ever since she moved to town. Something that has affected her entire life.
And that something is about to show up in Happily Inc...
In Happily Inc, love means never having to say "I do"…
Wedding coordinator Renee Grothen isn't meant for marriage. Those who can, do. Those who can't, plan. But she never could have planned on gorgeous, talented thriller writer Jasper Dembenski proposing—a fling, that is. Fun without a future. And the attraction between them is too strong for Renee to resist. Now she can have her no-wedding cake…and eat it, too.
After years in the military, Jasper is convinced he's too damaged for relationships. So a flirtation—and more—with fiery, determined Renee is way too good to pass up…until his flame becomes his muse.
Renee is an expert at averting every crisis. But is she finally ready to leap into the one thing that can never be controlled: love?
Next month, I'll announce a gift-with-purchase of Meant to Be Yours—and the prize is this exclusive Millie the Giraffe brass bookmark. Millie's head sticks out of the top of the book and holds your place. So cute! Preorder now and save your receipt, then watch my newsletters for details.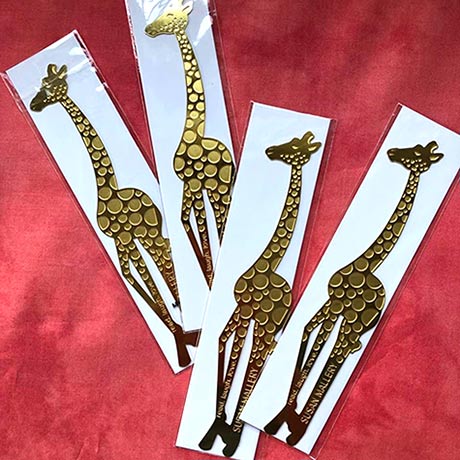 FREE SHORT STORIES
Guess who got married recently—Natalie and Ronan from Why Not Tonight tied the knot in August, and Silver and Drew from Not Quite Over You got married just this past weekend. I've written short stories of each couple's wedding, which you can read for free on the Weddings page at HappilyInc.com. These free wedding stories are my way of thanking you for loving my books.


TRAVEL
This is the trip of a lifetime! Norway, Sweden, Finland... even Estonia! (Coincidentally, I heard from a lovely reader in Estonia shortly before we left. It's kind of incredible to be connected through my stories with hearts all around the world.)
Here are a few pictures from my trip: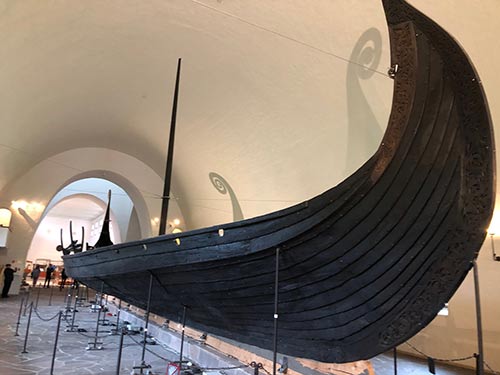 Touring the Viking museum in Oslo. Amazing!!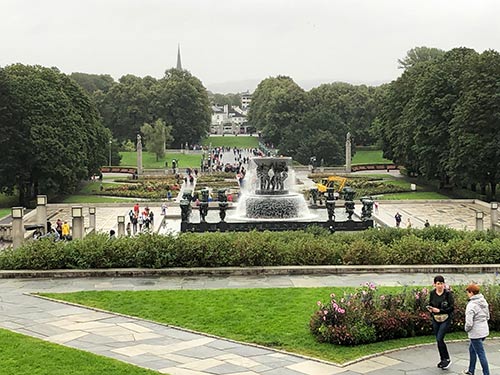 Sculpture gardens in Oslo. Everything is so clean and well maintained.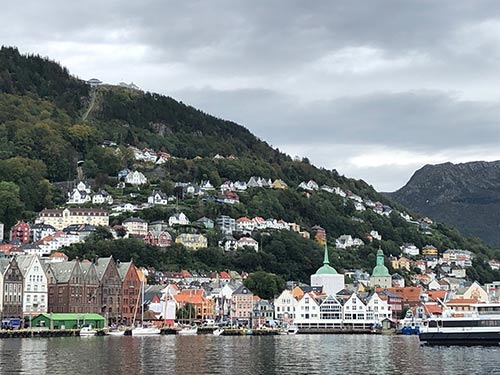 Bergen as viewed from the water. Isn't it lovely, how the buildings on the hill form a semicircle?
This is where we boarded our ship. Having a wonderful time!

I've posted more pictures in the Susan Mallery All Access group on Facebook, along with some personal anecdotes, such as what I'm working on during the cruise. (Yes, I'm working on the trip. I truly do love writing, so it's fun for me—and there's a lot of down time on a cruise ship.) Join the group here.
Meanwhile, back in Seattle, we had a leak in our condo, which ruined our hardwood floors. So before we left, we had to pack up the whole place, and movers put everything into storage. Here's a picture of my dismantled office. (Sob!)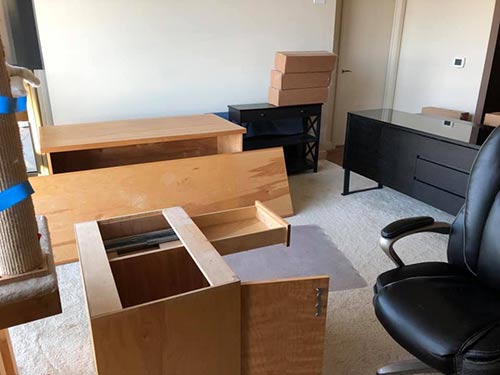 With luck, they'll be done by the time we get home. Then we can get all of our stuff out of storage and organized again right before it's time for me to turn around and head to San Antonio for Feel Good Day and a lovely dinner with readers. Then Utah, and then Maryland, all in October.


MEET ME IN TEXAS, UTAH, OR MARYLAND
Texas
October 5
Feel Good Day
More info: www.celebratefeelgood.com

Utah
October 12
Utah Readers Luncheon
More info: www.utahreadersluncheon.com

Maryland
October 26
Turn the Page Bookstore signing with Nora Roberts and others
More info: https://www.ttpbooks.com/

If you've made it this far in this very long newsletter—thank you and cheers! That means you're a real fan, and exactly the sort of reader I'd love to have on the Review Crew. Review Crew members will receive Meant to Be Yours in the mail for free. Then, if they meet the deadlines for review, they'll hold their spot for my next book, Sisters by Choice, in February. Sign up now on the Contest page at SusanMallery.com. With apologies to international readers, Review Crew members must have a US mailing address.
---