Posted September 15, 2021
Dear Reader,
Thank you to everyone who entered my 5,000 Wishing Tree ornament giveaway! I'm so honored by your excitement for my new series of Christmas romances. The Christmas Wedding Guest will be out in less than two weeks, and I'm hovering on the precarious line between breathless anticipation and roiling nerves. Wishing Tree reminds me so much of Fool's Gold—not in the details, but in the feeling of the place. I just cannot wait to get this book into your hands.
Here's a little taste from Chapter Three. Don't worry, no spoilers!
While the rest of the planet barreled forward, wanting to know what the future would bring, Wishing Tree, Washington, was more content to meander. There was plenty of high-speed internet to be had and a burgeoning high-tech area on the outskirts of town. The new outlet mall was a big hit, and there was talk that several of the state's larger wineries were thinking of putting in a tasting room, but at its heart, Wishing Tree was only ever what it had always been. Homey, family-friendly, and completely and totally Christmas-centric.
The north-south streets celebrated all things holiday. There were names like Jolly Drive and Reindeer Avenue. The east-west streets were all named after trees. Noble and Spruce, even Mountain Hemlock Highway. Instead of a traditional town square, there was The Wreath—a circular area where all important events took place. Parades (and there were several) began and ended there. The tree lighting took place in The Wreath. The town's Advent calendar had a place there. Stores circled The Wreath, and if a retail space became available, there was always a sizeable waiting list of businesses wanting the prime location.
As Reggie drove slowly along the familiar streets, she felt an easing of a tension she hadn't noticed until now. Being back was right, she told herself. Seattle was great and she loved her life there, but coming home to Wishing Tree, especially for Christmas, was pretty wonderful, too.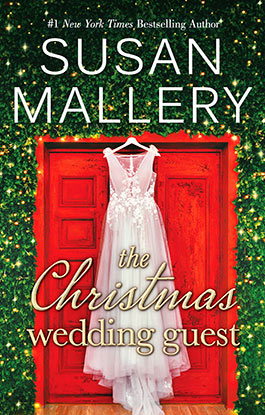 Susan Mallery, author of the Fool's Gold romances, cheerfully invites you to Wishing Tree, where Christmas comes to life…
The Somerville sisters believe in love, but they've lost faith it will happen for them. Reggie hasn't been home since the end of the world's shortest engagement. When her parents decide to renew their vows, she buffs up her twinkle to help with the Christmas wedding. Unexpectedly, Toby, her first love, is back too, and the spark between them shines as brightly as ever. In the spirit of the season, will they let go of past hurts and greet the new year together?
Done waiting for the one, Dena is pregnant and on her own—on purpose. But then a gorgeous, sad-eyed songwriter checks into a room at her inn. Micah, unable to write since he lost his wife, finds inspiration in Dena's determination to be a mom. One snowflake-speckled kiss and he's a goner. But Dena is afraid to believe that a rock star could fall for a cookie-cutter small-town girl like her.
As the Christmas wedding draws closer, these two sisters just might unwrap the most treasured gift of all…love.
PRE-ORDER THE PAPERBACK: Amazon | Barnes & Noble | BAM | Target | Bookshop
PRE-ORDER THE EBOOK: Kindle | Nook | Google Play | Apple Books | Kobo
The 5,000 ornament winners' names have been posted on the Contest page at susanmallery.com. Hold your breath, cross your fingers, and check to see if you won! Prizes will be mailed to the addresses submitted while entering the giveaway and should arrive right around the day the book comes out, September 28.
SUSAN MALLERY RECOMMENDS
If you're looking for something to read while you wait for The Christmas Wedding Guest, I have a recommendation for you—my friend Hank Philippi Ryan has a new book out today, and Her Perfect Life is, in the words of Publishers Weekly, a superlative, fast-paced treat. If you like suspense-filled thrillers with shocking twists, you're going to love this book.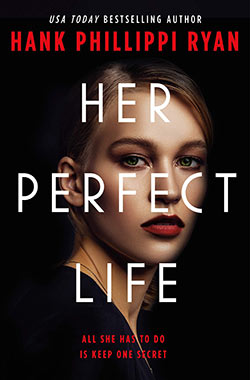 Get it: https://hankphillippiryan.com/books/her-perfect-life/
Happy reading!
---