Posted September 7, 2022
Dear Reader,
Home Sweet Christmas, my next book, will be out in less than a month! I am so excited for you to return with me to Wishing Tree, a charming small town that embodies the Christmas spirit. Home Sweet Christmas is two heartwarming romances in one. Register your preorder for a chance to win this holiday baking bundle!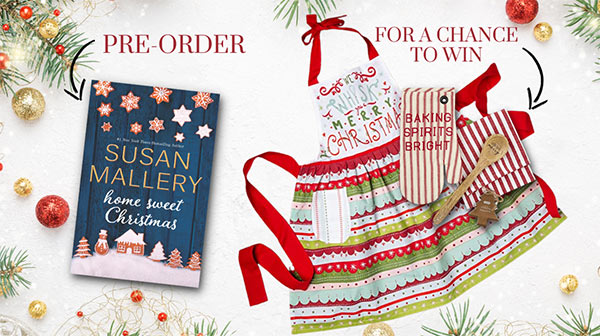 The Review Crew has some open slots, so keep reading for details on how to sign up. But first. . .
COVER REVEAL: THE SISTER EFFECT
I am beyond thrilled to reveal the gorgeous cover of The Sister Effect, which will be published early next year! I won't ask if you love it, because of course you do—the only question is how much do you love it? The Sister Effect is a standalone book that's set practically in my back yard. It is one of the most wrenching and uplifting stories I've ever written, with one storyline that will have you in tears and another that will have you in stitches.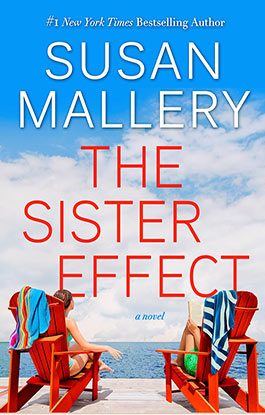 Finley McGowan is determined that the niece she's raising will always feel loved and wanted. Unlike how she felt after her mom left to pursue a dream of stardom and her grandfather abandoned her and her sister Sloane when they needed him most. Finley reacted to her chaotic childhood by walking the straight and narrow—nose down, work hard, follow the rules.
Sloane went the other way.
Now Sloane is back, as beautiful and damaged as ever, and wants a relationship with her daughter. She says she's changed, but Finley's heart has been bruised once too often for her to trust easily. But is her reluctance to forgive really about Sloane, or worry over losing what she loves the most? With the help of a man who knows all too well how messy families can be, Finley will learn there's joy in surrendering and peace in letting go.
Beloved bestselling author Susan Mallery—with wisdom, compassion and her trademark humor—explores the nuances of a broken family's complex emotions as they strive to become whole in this uplifting story of human frailty and resilience.
PREORDER IN PRINT: Amazon | B&N | Books a Million | Target
PREORDER THE EBOOK: Kindle | Apple Books | Nook | Google Play | Kobo
BACK TO WISHING TREE
Camryn gave up her big-city career to return to Wishing Tree to care for her younger twin sisters when their mother passed away. She plans to stay just until the teens graduate high school, so now is not the time to fall in love with a guy she had a crush on when she was her sisters' age.
Unlike Camryn, River is new in town—and being the new girl is awkward for someone with mild social anxiety. When her new friends nominate her to be Snow Queen to help her discover the joy of a Wishing Tree holiday, River's nervous. Especially when the Snow King is the handsomest man she's ever met.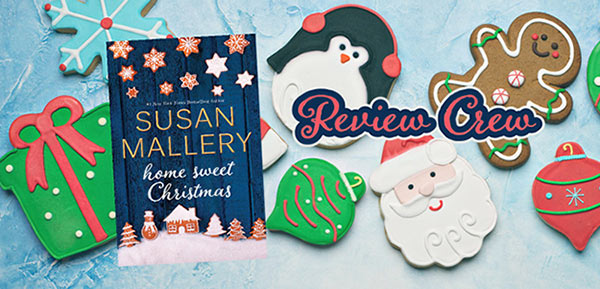 We have a few open slots on the Review Crew! 200 of my readers will receive Home Sweet Christmas for free in the mail. If they read it and post a review to at least two websites before the deadline, they'll keep their spot and receive The Sister Effect, as well.
Sign up now on the Contest page of my website for a chance to join the Review Crew! With apologies to international readers, Review Crew members must have a US mailing address. Unfortunately, international shipping simply isn't reliable enough for the tight turnaround deadlines of the Review Crew.
PREORDER HOME SWEET CHRISTMAS TODAY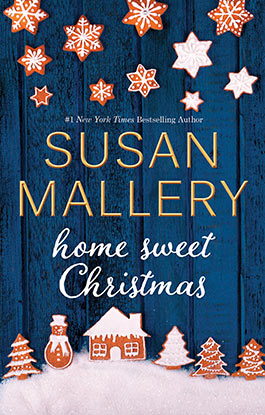 With twinkling humor and heartfelt Christmas spirit, two friends find love in a town called Wishing Tree…
Until Camryn Neff can return to her "real" life in Chicago, she's in Wishing Tree to care for her twin sisters. She's not looking for forever love, not here. But handsome hotelier Jake Crane is a temptation she can't resist, so she suggests they pair up for the season. No golden rings, no broken hearts. At his side, she sees her hometown through Christmas-colored eyes. The cheer is cheerier, the joy more joyful. She thought she had put her future on hold…but maybe her real life was here all along, waiting for her to come home.
New in town, River Best is charmed by Wishing Tree's homespun traditions and warmhearted people. When she's crowned Snow Queen, she's honored but wary. Dylan Tucker, her king, seems like the stuff of sugarplum dreams, but she can't shake the feeling that he's hiding something big. As they perform their "royal" duties—tasting cookies, lighting trees—Dylan's good humor and melty kisses draw her to the brink of love. But she can't let herself fall until she uncovers his secret, even if her lack of faith means losing him forever.
PREORDER IN PRINT: Amazon | B&N | Books a Million | Bookshop.org | Target | Walmart
PREORDER THE EBOOK: Kindle | Apple Books | Nook | Google Play | Kobo
---