Posted November 28, 2018
Dear Reader,
As you know, I hold a lot of contests. In fact, later in this email, I'll announce my annual brass Christmas ornament giveaway—with 300 winners! Even so, I'm always looking for ways that I can do something nice for all my readers. And wow, thanks to the work of my amazing webmaster Shelley, I think you're going to love my latest gift. I am so very proud to present the new SAVE YOUR BOOK LIST feature!
On the AVAILABLE NOW page at SusanMallery.com, you can mark each book Read, Haven't Read, or Not Sure, and then save your list, print it, and come back later to update it.
Here is the most important first step: When you first go to https://susanmallery.com/available-now.php, click the "OPEN BOOK LIST FEATURE" button at the top of the page. Don't start marking your books until after you've done this and read the instructions.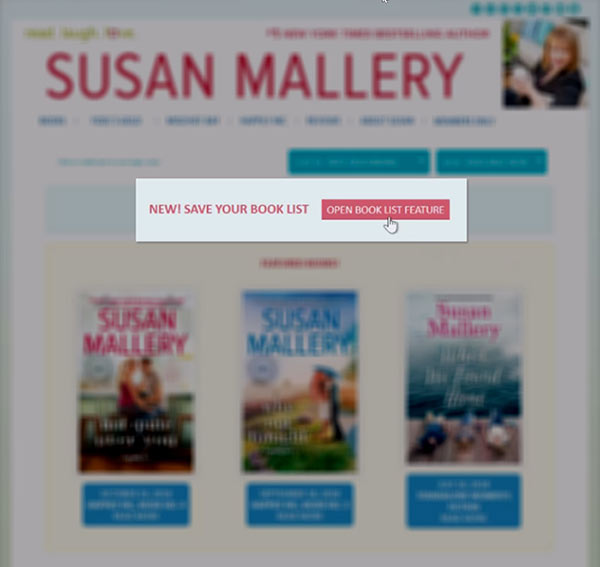 SUSAN MALLERY CHRISTMAS BOOKS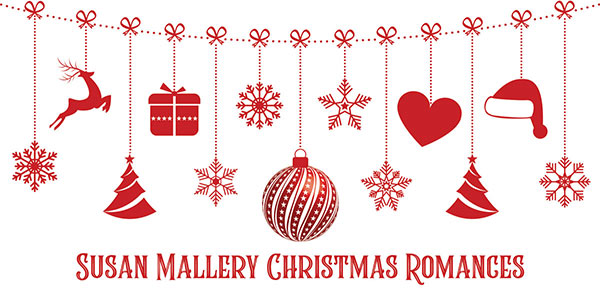 Recently, a reader who's new to my books asked me whether I had a list of just my Christmas books. At the time, I didn't—but what a great idea, I thought! So I had my team create it. You'll find the printable list of Christmas romances here!
2018 BRASS CHRISTMAS ORNAMENT GIVEAWAY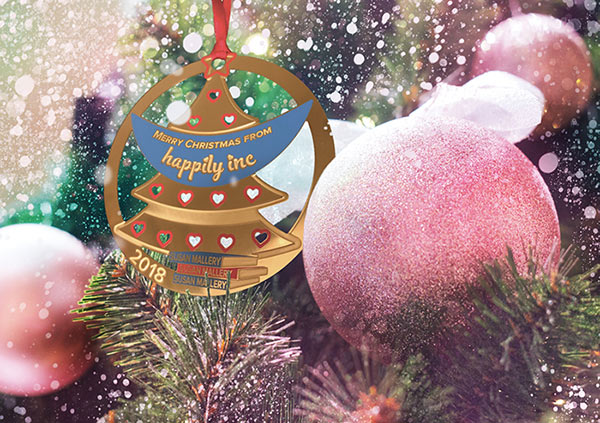 I adore Christmas, and for the past several years, I've celebrated with a limited edition brass Christmas ornament. 300 lucky readers will win one of these beautiful keepsakes! Enter on the Contest page at SusanMallery.com. Good luck, and may the holiday season bring you many blessings.
---