Posted March 24, 2022
Dear Reader,
The Summer Getaway has been out for just over a week, and I'm unbelievably honored by the way readers have embraced this book. Writing can feel like such a solitary activity, just me alone in my office, but when you rush out to read my new book, your enthusiasm reminds me that we are a community. I'm so grateful that you love the stories I tell. Thank you.
To show my gratitude, I'll be announcing a fabulous giveaway later in this newsletter. But first, I wanted to tell you about some of the heartwarming recognition The Summer Getaway has received.
#10 Apple Books Bestseller
#20 USA Today Bestseller
"A Best Book of the Month in Romance!" – Amazon.com
"The perfect spring break beach read." – CNN
"[The Summer Getaway] has the family dynamics, heartfelt introspection, and emotional truths that keep readers coming back. The perfect escape for readers wanting to get away." – Booklist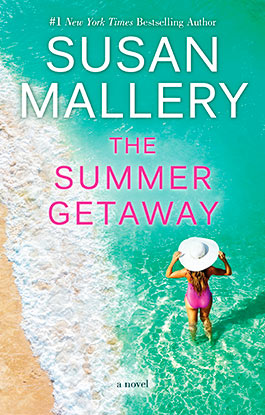 One woman takes the vacation of a lifetime in this poignant and heartwarming story about the threads that hold a family together from #1 New York Times bestselling author Susan Mallery.
Single mom Robyn Caldwell needs a new plan for her future. She has always put her family first. Now, with her kids grown, she yearns for a change. But what can she do when her daughter has become the most demanding bride ever, her son won't even consider college, her best friend is on the brink of marital disaster and her ex is making a monumentally bad decision that could ruin everything?
Take a vacation, of course. Press reset. When her great-aunt Lillian invites her to Santa Barbara for the summer, Robyn hops on the first plane to sunny California.
But it's hard to get away when you're the heart of the family. One by one, everyone she loves follows her across the country. Somehow, their baggage doesn't feel as heavy in the sun-drenched, mishmash mansion. The more time Robyn spends with free-spirited Lillian, the more possibilities she sees—for dreams, love, family. She can have everything she ever wanted, if only she can muster the courage to take a chance on herself.
BUY IN PRINT: Amazon | B&N | Books a Million | Bookshop.org | Target | Walmart
BUY THE EBOOK: Kindle | Apple Books | Nook | Google Play | Kobo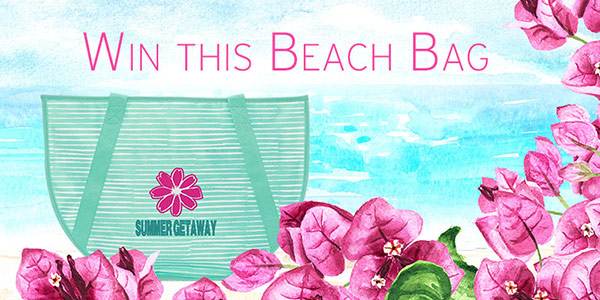 There are two ways you could win a The Summer Getaway beach bag! Enter both for your best chance to win.
Entry Method 1
Complete the entry form on the Contest page of my website to be entered into a drawing. One winner will be randomly selected on March 30.
Entry Method 2
Read The Summer Getaway. Create a video book review (no spoilers, please!) and post it on Facebook, Instagram, YouTube or TikTok no later than April 15, tagging @susanmallery. Then email jenel@susanmallery.com to let her know where you posted your review. If you're camera-shy, you can come up with creative ways to make the book review fun without having to appear on camera. Every reader who posts a video book review will be entered for a chance to win a beach bag. . . plus if I share your video, you'll be awarded a $10 gift card to the bookstore of your choice. One per person. Making a video will give you your best odds of winning, for sure!
BOOKCLUBBISH READS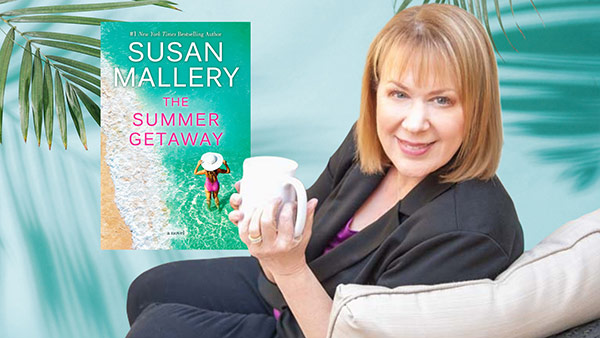 The Summer Getaway is the BookClubbish Reads selection for April! On April 29 at 1 pm Eastern/ noon Central / 10 am Pacific, I'll be LIVE on BookClubbish's Facebook page for an in-depth book club discussion about the book. This discussion is intended for readers who have finished the book, and it's your opportunity to ask me questions directly. Plan to finish reading The Summer Getaway before April 29 and join us at Facebook.com/BookClubbish. This discussion will be riddled with spoilers, so I highly recommend finishing the book before April 29.
Once again, with all my heart, thank you.
---