Posted March 15, 2022
Dear Reader,
The Summer Getaway is available now—a brand-new, never-been-published book that you definitely haven't read yet.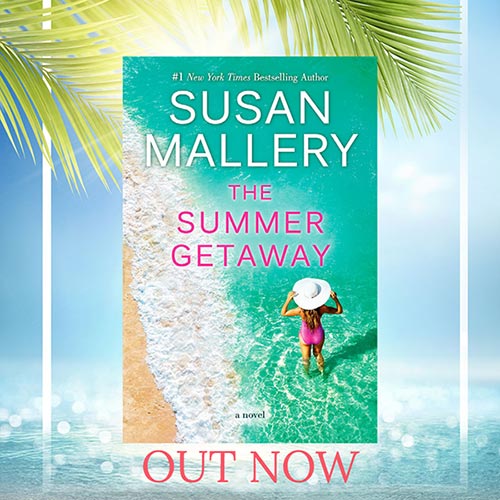 Robyn Caldwell is a wonderful, loving, warm mother. She adores her kids. So much, in fact, that she looked the other way for a long time while their dad was cheating on her because she didn't want to put them through a divorce until they were old enough to handle it. While she has no regrets, she suddenly realizes that she forgot to make a plan for her own life. Now Austin has graduated high school and Harlow is planning her wedding, and Robyn still doesn't know what she wants to be when she grows up.
The Summer Getaway is a story about the ties of love that bind a family together. There's an invisible thread that connects Robyn to the people she loves. She is the heart of her family, and I think every woman can relate to that.
I love this book so much! The Summer Getaway will leave you feeling better about the world, with a lot of emotional moments along the way. Robyn has to earn her happy ending.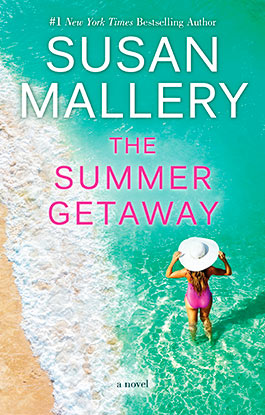 One woman takes the vacation of a lifetime in this poignant and heartwarming story about the threads that hold a family together from #1 New York Times bestselling author Susan Mallery.
Single mom Robyn Caldwell needs a new plan for her future. She has always put her family first. Now, with her kids grown, she yearns for a change. But what can she do when her daughter has become the most demanding bride ever, her son won't even consider college, her best friend is on the brink of marital disaster and her ex is making a monumentally bad decision that could ruin everything?
Take a vacation, of course. Press reset. When her great-aunt Lillian invites her to Santa Barbara for the summer, Robyn hops on the first plane to sunny California.
But it's hard to get away when you're the heart of the family. One by one, everyone she loves follows her across the country. Somehow, their baggage doesn't feel as heavy in the sun-drenched, mishmash mansion. The more time Robyn spends with free-spirited Lillian, the more possibilities she sees—for dreams, love, family. She can have everything she ever wanted, if only she can muster the courage to take a chance on herself.
BUY IN PRINT: Amazon | B&N | Books a Million | Bookshop.org | Target | Walmart
BUY THE EBOOK: Kindle | Apple Books | Nook | Google Play | Kobo
GET THE AUDIOBOOK: Audible | Apple | Libro
BUY FROM AN INDIE BOOKSTORE:
*Bookstores denoted with an asterisk will ship internationally. If you're outside the US, please contact the bookstore for details on shipping to your country. It can be difficult and/or cost prohibitive right now to ship to the UK, Australia and New Zealand, so it's best to verify before placing your order.
Happy Reading!
---