Posted June 29, 2022
Dear Reader,
Now that you've read my two summer books—The Summer Getaway and The Boardwalk Bookshop—I have some recommendations for stories to keep those summer vibes going strong. These are books that I think you will love, from gifted storytellers, authors you can trust with your hearts.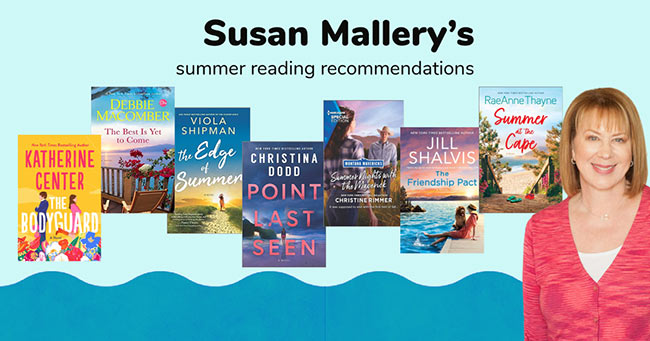 The Bodyguard by Katherine Center – July 19
This is a classic rom-com with one of the funniest scenes I've read in a long time. The story is as happy as the adorable cover!
GET THE BOOK: https://katherinecenter.com/books/the-bodyguard/
The Best Is Yet to Come by Debbie Macomber – July 12
Debbie Macomber. Do I really need to say more? Debbie writes heartfelt, down-home stories, and The Best Is Yet to Come is one of the best she's ever written.
GET THE BOOK: https://debbiemacomber.com/books#/the-best-is-yet-to-come
The Edge of Summer by Viola Shipman – July 12
This is the kind of story that will make you feel both nostalgic and hopeful. A must-read for every reader whose grandma had a button jar! The first 75 of you who preorder The Edge of Summer can claim a free button bookmark. Please e-mail your mailing address, screen shot of your receipt along with coupon code "Susan&Viola" to gary (at) violashipman (dot) com.
GET THE BOOK: https://violashipman.com/violas-books/the-edge-of-summer/
Point Last Seen by Christina Dodd – July 26
This is a heart-in-your-throat romantic suspense, a harrowing and satisfying read. "When it comes to nerve-shredding, edge-of-your-seat suspense, Dodd consistently delivers the goods." – Booklist
GET THE BOOK: https://www.christinadodd.com/book/point-last-seen/
Summer Nights with the Maverick by Christine Rimmer – June 28
Christine Rimmer is one of my favorite writers and one of my favorite people. This book starts a new mini-series, so it's a great time to give her a try if you haven't read her already.
GET THE BOOK: https://christinerimmer.com/book-summer-nights.html
Summer at the Cape by RaeAnne Thayne – Available Now
Poignant and heartfelt, Summer at the Cape is the story of redemption and of sisters finding their way to each other after a painful event. I loved it!
GET THE BOOK: https://www.raeannethayne.com/book/summer-at-cape-sanctuary/
The Friendship Pact by Jill Shalvis – Available Now
What happens when you meet your person too soon and you blow it…and then by some miracle get a second chance? Filled with laugh-out-loud moments, heart, and passion, The Friendship Pact will leave you smiling.
GET THE BOOK: https://www.jillshalvis.com/the-friendship-pact
IN CASE YOU MISSED THESE SUMMER READS. . .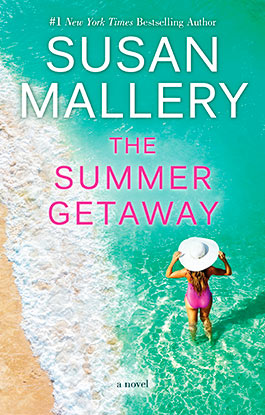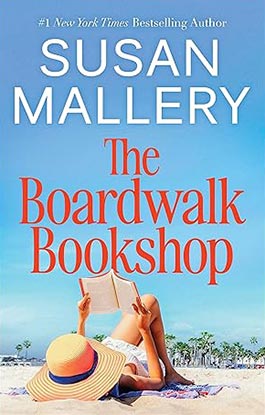 ---