Posted June 16, 2021
Dear Reader,
Hope your summer is going well so far, and that you're enjoying a little more freedom than last year. I'm not ready for lots of travel yet, but Mr. Mallery and I do have a nice summer getaway planned. Just one week on a quiet lake with beautiful views and nothing to do but read. Sounds like heaven! I'll share pictures on Instagram. You can follow me at Instagram.com/susanmallery.
Later this year, I will be debuting a brand-new series of Christmas romances set in a picturesque Washington town called Wishing Tree. I love this town! The feeling I get while writing the Wishing Tree books is very much like the feeling I had while writing the Fool's Gold stories. Wishing Tree is so quirky, with lots of Christmas traditions you'll recognize from your own life, and some that are all their own. They're lighthearted and emotion-filled love stories. I'm working on the second book now, and these characters have completely captured my heart!
The first official Wishing Tree book is The Christmas Wedding Guest, which will be out in paperback, ebook and audiobook on September 28. Just wait until you meet Belle, a Great Dane with a wardrobe that's way more fashionable than mine. Belle was modeled after and named after a reader's beloved pet. I adore her.
As a special treat, I've also written a Christmas in July novella, Say You'll Stay, which will be out in ebook in less than two weeks, on July 1.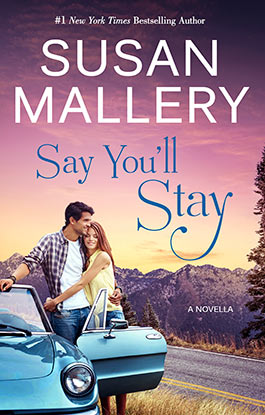 Welcome to Wishing Tree, where the magic of Christmas in July will bring you home in this heartwarming story by #1 New York Times bestselling author Susan Mallery.
Some heartbreaks hit harder than others. For Shaye Harper, the last one was so bad she swore off men for good. Wishing Tree, Washington was supposed to be a pit stop on the road to a fresh start, but Shaye is swiftly drawn in by the quirky small town's celebrations—and a handsome stranger she can't resist.
After deployments around the world, Army vet Lawson Easley knows there's no place better than his hometown. And he's determined to stay right here, forever. Too bad the first woman who feels like "the one" is just passing through. The more time he spends with Shaye, the more he knows that she's the piece his heart's been missing.
Swept up by the joyful summer festivities and Lawson's obvious affection, Shaye starts to feel she belongs. Here, with him. She never meant to end up in Wishing Tree. Then again, she never meant to fall in love.
PRE-ORDER THE EBOOK: Kindle | Nook | Google Play | Apple Books | Kobo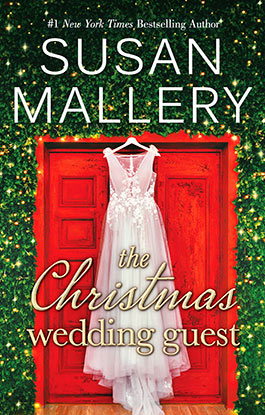 Susan Mallery, author of the Fool's Gold romances, cheerfully invites you to Wishing Tree, where Christmas comes to life…
The Somerville sisters believe in love, but they've lost faith it will happen for them. Reggie hasn't been home since the end of the world's shortest engagement. When her parents decide to renew their vows, she buffs up her twinkle to help with the Christmas wedding. Unexpectedly, Toby, her first love, is back too, and the spark between them shines as brightly as ever. In the spirit of the season, will they let go of past hurts and greet the new year together?
Done waiting for the one, Dena is pregnant and on her own—on purpose. But then a gorgeous, sad-eyed songwriter checks into a room at her inn. Micah, unable to write since he lost his wife, finds inspiration in Dena's determination to be a mom. One snowflake-speckled kiss and he's a goner. But Dena is afraid to believe that a rock star could fall for a cookie-cutter small-town girl like her.
As the Christmas wedding draws closer, these two sisters just might unwrap the most treasured gift of all…love.
PRE-ORDER THE PAPERBACK: Amazon | Barnes & Noble | BAM | Target | Bookshop
PRE-ORDER THE EBOOK: Kindle | Nook | Google Play | Apple Books | Kobo
AVAILABLE NOW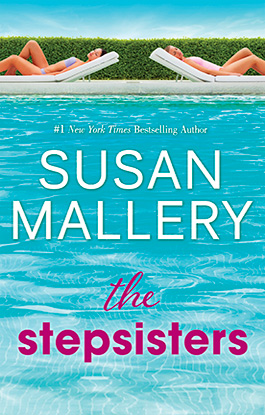 #1 New York Times bestselling author Susan Mallery pens a love story of a different sort...a heartfelt tale of friendship between two women who used to be sisters.
Once upon a time, when her dad married Sage's mom, Daisy was thrilled to get a bright and shiny new sister. But Sage was beautiful and popular, everything Daisy was not, and she made sure Daisy knew it.
Sage didn't have Daisy's smarts--she had to go back a grade to enroll in the fancy rich-kid school. So she used her popularity as a weapon, putting Daisy down to elevate herself. After the divorce, the stepsisters' rivalry continued until the final, improbable straw: Daisy married Sage's first love, and Sage fled California.
Eighteen years, two kids and one troubled marriage later, Daisy never expects--or wants--to see Sage again. But when the little sister they have in common needs them both, they put aside their differences to care for Cassidy. As long-buried truths are revealed, no one is more surprised than they when friendship blossoms.
Their fragile truce is threatened by one careless act that could have devastating consequences. They could turn their backs on each other again...or they could learn to forgive once and for all and finally become true sisters of the heart.
ORDER THE PAPERBACK: Amazon | Barnes & Noble | BAM | Target | Walmart | Bookshop
ORDER THE EBOOK: Kindle | Nook | Google Play | Apple Books | Kobo
---