Posted June 3, 2021
Dear Reader,
It's official! THE STEPSISTERS is a bestseller! It hit #21 on the USA TODAY bestsellers list, which tracks every genre and format of book on a single list. (Fiction, nonfiction, hardcover, paperback, children's, adults...) I'm thrilled, and so thankful to *all* of my amazing readers. (Here are just a few.) Thank you!!!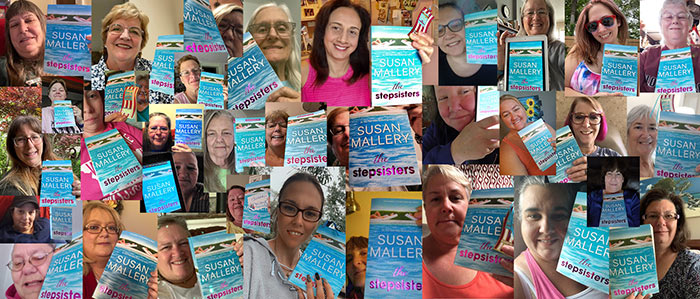 I am so moved by the reaction to The Stepsisters. Thank you to every reader who has written to tell me how much you loved Daisy and Sage and their rocky journey to friendship and sisterhood. And apologies to those who said I made you cry in public.
(I'm not really sorry.)
Thank you for allowing me to take you on this emotional journey.
For those who haven't picked up the book yet, you can read a free excerpt here.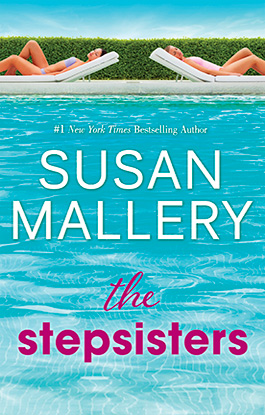 #1 New York Times bestselling author Susan Mallery pens a love story of a different sort...a heartfelt tale of friendship between two women who used to be sisters.
Once upon a time, when her dad married Sage's mom, Daisy was thrilled to get a bright and shiny new sister. But Sage was beautiful and popular, everything Daisy was not, and she made sure Daisy knew it.
Sage didn't have Daisy's smarts--she had to go back a grade to enroll in the fancy rich-kid school. So she used her popularity as a weapon, putting Daisy down to elevate herself. After the divorce, the stepsisters' rivalry continued until the final, improbable straw: Daisy married Sage's first love, and Sage fled California.
Eighteen years, two kids and one troubled marriage later, Daisy never expects--or wants--to see Sage again. But when the little sister they have in common needs them both, they put aside their differences to care for Cassidy. As long-buried truths are revealed, no one is more surprised than they when friendship blossoms.
Their fragile truce is threatened by one careless act that could have devastating consequences. They could turn their backs on each other again...or they could learn to forgive once and for all and finally become true sisters of the heart.
ORDER THE PAPERBACK: Amazon | Barnes & Noble | BAM | Target | Walmart | Bookshop
ORDER THE EBOOK: Kindle | Nook | Google Play | Apple Books | Kobo
Now that summer is here, main dish salads are a wonderful weeknight dinner. Here's a recipe for one of our favorites.
FAVORITE CHICKEN SALAD
1 cup mayonnaise or Greek yogurt
1 Tbsp lemon juice
1 tsp fresh dill, minced
1 tsp sugar
½ tsp salt
¼ tsp black pepper
4 cups cooked chicken, shredded
2 stalks celery, diced
½ cup red onion, diced
1 cup red seedless grapes, halved
½ cup pecans, chopped
8 cups of mixed greens
Whisk together the mayo through pepper, set aside. Put the chicken through grapes in a bowl. Add mayo mixture and stir well. Divide greens into four bowls. Top with one-quarter of the chicken salad.
---