Posted July 13, 2022
Dear Reader,
You better watch out, you better not cry—let's all celebrate Christmas in July! Give yourself an early gift by preordering Home Sweet Christmas, Wishing Tree book 2, so the book will magically appear on your doorstep or your ereader on October 4.
I love this story so much! It's everything you want in a Christmas romance—filled with heart, humor and the holiday spirit. An adorable rescue dog named Tinsel. Two romances that will make your world a happier place. And hey, Cookie Tuesdays! In a moment, I'm going to ask for your help in creating a Christmas cookie cookbook. But first. . .
ABOUT THE BOOK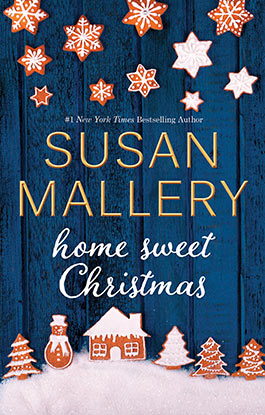 With twinkling humor and heartfelt Christmas spirit, two friends find love in a town called Wishing Tree…
Until Camryn Neff can return to her "real" life in Chicago, she's in Wishing Tree to care for her twin sisters. She's not looking for forever love, not here. But handsome hotelier Jake Crane is a temptation she can't resist, so she suggests they pair up for the season. No golden rings, no broken hearts. At his side, she sees her hometown through Christmas-colored eyes. The cheer is cheerier, the joy more joyful. She thought she had put her future on hold…but maybe her real life was here all along, waiting for her to come home.
New in town, River Best is charmed by Wishing Tree's homespun traditions and warmhearted people. When she's crowned Snow Queen, she's honored but wary. Dylan Tucker, her king, seems like the stuff of sugarplum dreams, but she can't shake the feeling that he's hiding something big. As they perform their "royal" duties—tasting cookies, lighting trees—Dylan's good humor and melty kisses draw her to the brink of love. But she can't let herself fall until she uncovers his secret, even if her lack of faith means losing him forever.
PREORDER IN PRINT: Amazon | B&N | Books a Million | Bookshop.org | Target | Walmart
PREORDER THE EBOOK: Kindle | Apple Books | Nook | Google Play | Kobo
CHRISTMAS COOKIE COOKBOOK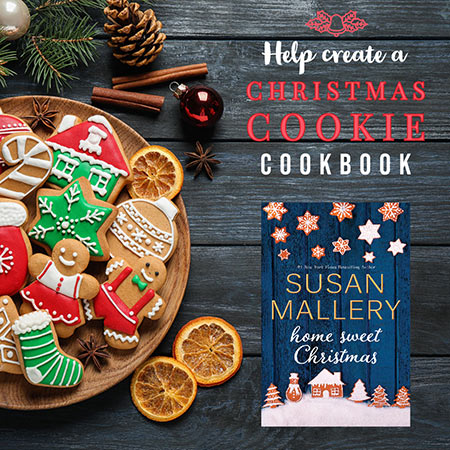 I need your help! When Home Sweet Christmas comes out in October, I'd like to gift each member of my mailing list with a free Christmas Cookie Cookbook, using my readers' favorite recipes. We're limiting this to one recipe per reader, so please think of your favorite and then submit it here.
---