Posted July 1, 2020
Dear Reader,
It's July, and that means we're halfway through 2020—and what a year it's been. At times it's been challenging to focus on writing and not get caught up in my own emotions about everything that's happening. But I keep on because I think what I do is important. I know it is. Readers need happy stories as an escape. We need to be able to step out of our daily world, to get away from the news, to visit with our book friends, knowing that no matter the challenges they face, they'll earn their happy ending. So I promise to keep writing as long as you promise to keep reading.
Right now, I'm working on the first book in a new series of Christmas romances that will debut next year, set in Wishing Tree, Washington. The emotions I'm feeling as I create this town reminds me a lot of the feeling I got when I was writing the first Fool's Gold trilogy. It's a happy, quirky, funny place, and I love it. I want to live there!
JOIN THE FRIENDSHIP LIST REVIEW CREW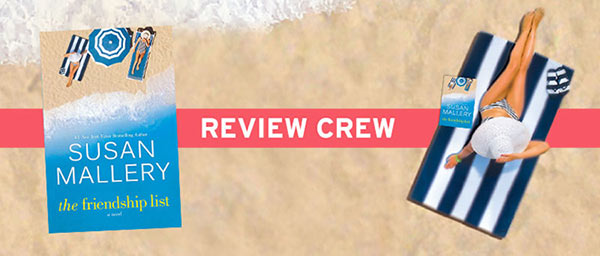 Next up is my standalone novel, The Friendship List, which I think is the funniest book I've ever written. I'm not supposed to say one of my books is my favorite, but. . . it's definitely one of my favorite books ever.
We have some open slots on the Review Crew for The Friendship List. Here's how it works: If you're one of the 200 readers on the Review Crew, I'll send you a print copy of the book for free. Then, if you read it and post at least two honest reviews before the deadline in the cover letter, you'll hold your spot on the Review Crew for my next book, Happily This Christmas. As long as you keep meeting the deadlines for reviews, you'll hold your spot on the Review Crew.
With sincere apologies to my international readers, Review Crew members must have a US mailing address. With the tight deadlines for reviews, there's simply no way we can rely on international mail to deliver in time.
Enter now on the Contest page at SusanMallery.com! (Note: You must SIGN IN with your email address first. After you SIGN IN, you'll see the entry form.)
SAVE THE DATE

The first week of August, I'll be doing a virtual book tour to celebrate the release of The Friendship List—live video events that you can join from home. Watch for a newsletter next week with details on how you can sign up. For now, save the date and time that works best for you. Each event will be hosted by a fabulous indie bookstore and moderated by someone very special. Stay tuned for details. I'm so excited to see you and exchange virtual hugs. 
August 3, 7 pm ET/4 pm PT
August 4, 7 pm ET/4 pm PT
August 5, 9 pm ET/6 pm PT
August 6, 7 pm ET/4 pm PT
August 8, 2 pm ET/11 am PT
Details will be in next week's newsletter—be sure to sign up for your selected event early because the first 50 readers to sign up for each event will receive a The Friendship List goodie bag! And everyone who signs up will be entered for a fabulous raffle prize, one per event. I've been saving something special for the occasion.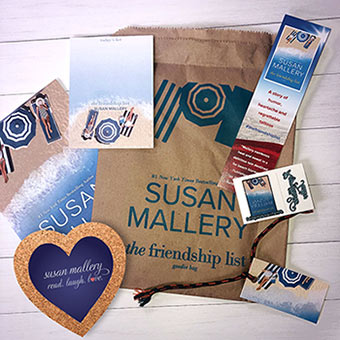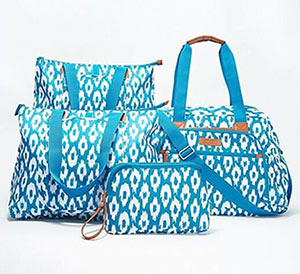 Two best friends jumpstart their lives in a summer that will change them forever. . .
Single mom Ellen Fox couldn't be more content—until she overhears her son saying he can't go to his dream college because she needs him too much. If she wants him to live his best life, she has to convince him she's living hers.
So Unity Leandre, her best friend since forever, creates a list of challenges to push Ellen out of her comfort zone. Unity will complete the list, too, but not because she needs to change. What's wrong with a thirtysomething widow still sleeping in her late husband's childhood bed?
The Friendship List begins as a way to make others believe they're just fine. But somewhere between "wear three inch heels" to "have sex with a gorgeous guy," Ellen and Unity discover that life is meant to be lived with joy and abandon, in a story filled with humor, heartache and regrettable tattoos.
---