Posted February 26, 2019
Dear Reader,
It's my book birthday!!! California Girls, a brand-new standalone women's fiction, is available today. If you enjoy stories about sisters who have each other's backs, you're going to love this book! It's the first one I've ever set in the area where I grew up, in the San Fernando Valley area of Greater Los Angeles.
Yes, that's right, I am a California Girl.
---
The California sunshine's not quite so bright for three sisters who get dumped in the same week…
Finola, a popular LA morning show host, is famously upbeat until she's blindsided on live TV by news that her husband is sleeping with a young pop sensation who has set their affair to music. While avoiding the tabloids and pretending she's just fine, she's crumbling inside, desperate for him to come to his senses and for life to go back to normal.
Zennie's breakup is no big loss. Although the world insists she pair up, she'd rather be surfing. So agreeing to be the surrogate for her best friend is a no-brainer—after all, she has an available womb and no other attachments to worry about. Except…when everyone else, including her big sister, thinks she's making a huge mistake, being pregnant is a lot lonelier—and more complicated—than she imagined.
Never the tallest, thinnest or prettiest sister, Ali is used to being overlooked, but when her fiancé sends his disapproving brother to call off the wedding, it's a new low. And yet Daniel continues to turn up "for support," making Ali wonder if maybe—for once—someone sees her in a way no one ever has.
But side by side by side, these sisters will start over and rebuild their lives with all the affection, charm and laugh-out-loud humor that is classic Susan Mallery.
Buy at Target for Exclusive Bonus Content!
---
ATTENTION BOOK CLUBS
For all you book club members, I've included a reader discussion guide. Oh, and a recipe for delectable scones with California raisins and California almonds! These are easy, impressive, and melt-in-your-mouth delicious.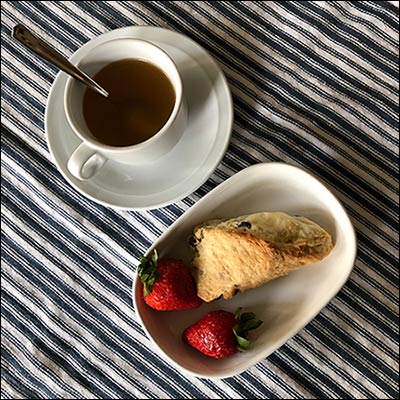 ---
TARGET EXCLUSIVE EDITION
Target asked me to provide bonus content for their customers, and so I kept a writing journal while I worked on California Girls. Here's a snippet to whet your appetite. Note the date that I first got the story for this book. Almost exactly two years ago today.
February 24, 2017

I had an idea for a new story. I asked myself, what is the worst possible thing that could happen to a morning show host immediately before she goes on air—and how would she deal with that?

I also kept circling back to an idea about a bride-to-be getting dumped by her fiancé's brother. Or rather the brother was the one who told her. I knew he was secretly in love with her and that having to tell her was the best and worst thing ever. Best because hey—now she was single. Worst because now he was breaking her heart. 

I really wanted to put these two stories together, but I was worried that it was too much of a coincidence that both started with a break up. I mean seriously—what are the odds. So I danced around that for a while until I realized that was the whole point. What if three sisters got dumped the same weekend and it was different for each of them…
The writing journal goes on from there, all the way from that very first idea through the date when the book was being sent off to the printer and I wasn't allowed to add any more. If you're curious about my writing process, I think you'll enjoy it.
Your local Target store may only have a few copies, so you shouldn't wait. Or if you want to make sure you get one, you can order the book online HERE and have it shipped to you or select "Pick up in store." Don't let someone else get it first!
Happy reading!
---