Posted February 16, 2022
Dear Reader,
There are five open slots on my Review Crew, and one of them could be yours! What is the Review Crew? The Review Crew is a group of 200 readers who get my newest book for free—in print, in the mail. If they read the book and post two or more reviews before the deadline, they keep their spot for the next Review Crew. These Review Crew slots are highly coveted because as long as you meet the deadlines, you could keep receiving all of my books in the mail before they're available in bookstores and for no cost. The open slots are filled with a random drawing, and your only chance to be selected is to ENTER NOW on the Contest page at SusanMallery.com. The books will be mailed to the Review Crew in early March. Later than usual because delivery time was impacted by the supply chain issues. But no delay on the March 15 book release, which is very happy news!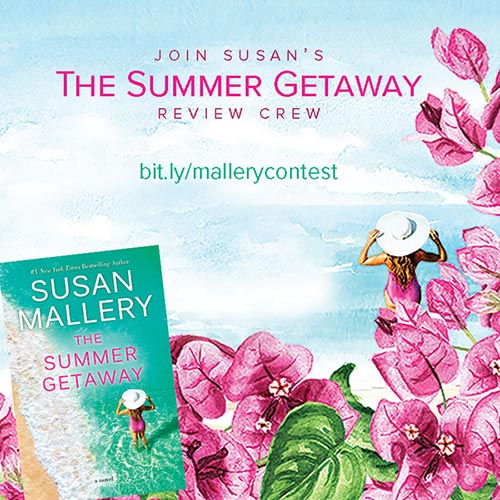 With apologies to international readers, Review Crew members must have a US mailing address. International mail is simply too unreliable to allow for the tight turnaround deadlines for the Review Crew.
VINEYARD AT PAINTED MOON
As you know, The Vineyard at Painted Moon came out last year in hardcover and is now available in paperback. So many readers have said they feel this is the best book I've ever written! I'm honored and gratified by that. My goal is always to make each book better than the last.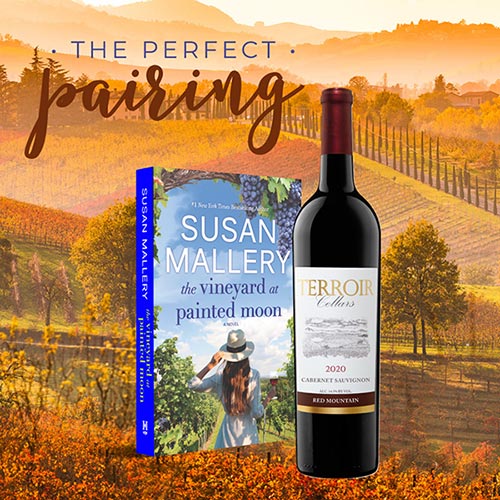 Many of you have asked where you can buy a good Washington red wine if you can't find it locally. My friend Sandy at Wine Shop at Home has a beautiful bottle of 2020 Cabernet Sauvignon from Red Mountain, Washington—the real-life setting of The Vineyard at Painted Moon!—available for sale here. The wine can be shipped to all but nine states*. Check out all the other wines available, too.
Sandy is also the person who helps us order amazing swag items like the cork coasters and the Christmas ornaments you all love. Thank you, Sandy!
---