Posted August 25, 2021
Dear Reader,
It's exactly four months until Christmas, and I have a fun way to celebrate! Every time I release a new book, I invite members of my mailing list to sign up for a chance to be on my Review Crew. Are you familiar with the Review Crew? If you're selected, you'll get a free paperback copy of The Christmas Wedding Guest in the mail*. If you post two or more reviews online before the deadline, then you'll keep your spot for the next Review Crew. Some readers have received every new-release print book I've written for more than eight years now! Even so, we do almost always have some turnover, and there are eight open slots this time around.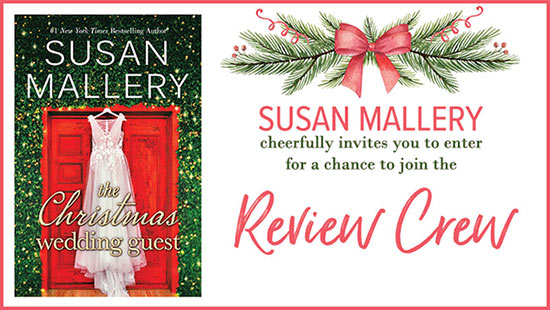 Sign up now on the Contest page at susanmallery.com for a chance to join the Review Crew! (You'll see the sign-up form for the giveaway after you sign in with your email address.)
*Because the turnaround deadlines are tight, we can't rely on international mail, so Review Crew members must have a US mailing address. On September 8 I will be launching a giveaway that will be open internationally, so please keep an eye on my newsletters.
THREE INTERESTING FACTS ABOUT WISHING TREE
I am so excited to introduce readers to Wishing Tree, a quirky small town in the tradition of Fool's Gold and Happily Inc! The Christmas Wedding Guest will be the first full-length novel of the series. (Say You'll Stay, an ebook novella, is available now.)
4 Fun Facts about Wishing Tree
There's not just one town Christmas tree, but three—the trees of Christmas Past, Present and Future. The tree of Christmas Future is the Wishing Tree that gave the town its name, the tree where local residents hang ornaments that represent their Christmas wishes.

In Wishing Tree, snowmen decorations aren't allowed until the First Snowfall. When the first snow falls, horns sound, schools let out, and everyone in town rushes to the Wreath for an impromptu celebration.

Speaking of the Wreath. . . the town square isn't square at all. It's round, and has been called the Wreath as long as anyone can remember. It's in the Wreath that events for the citywide Advent calendar are announced each day in December.

Many of the characters' last names came from readers who suggested some of the unique features about Wishing Tree, such as the Christmas-centric businesses, street names, and Wishing Tree holiday traditions. (The readers who made these suggestions are members of the Susan Mallery All Access group on Facebook. You're welcome to join!)
THE CHRISTMAS WEDDING GUEST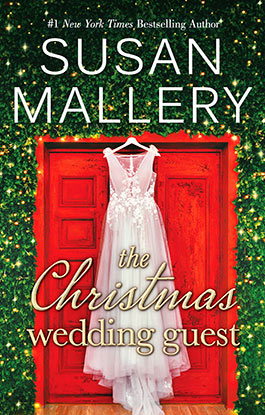 Susan Mallery, author of the Fool's Gold romances, cheerfully invites you to Wishing Tree, where Christmas comes to life…
The Somerville sisters believe in love, but they've lost faith it will happen for them. Reggie hasn't been home since the end of the world's shortest engagement. When her parents decide to renew their vows, she buffs up her twinkle to help with the Christmas wedding. Unexpectedly, Toby, her first love, is back too, and the spark between them shines as brightly as ever. In the spirit of the season, will they let go of past hurts and greet the new year together?
Done waiting for the one, Dena is pregnant and on her own—on purpose. But then a gorgeous, sad-eyed songwriter checks into a room at her inn. Micah, unable to write since he lost his wife, finds inspiration in Dena's determination to be a mom. One snowflake-speckled kiss and he's a goner. But Dena is afraid to believe that a rock star could fall for a cookie-cutter small-town girl like her.
As the Christmas wedding draws closer, these two sisters just might unwrap the most treasured gift of all…love.
PRE-ORDER THE PAPERBACK: Amazon | Barnes & Noble | BAM | Target | Bookshop
PRE-ORDER THE EBOOK: Kindle | Nook | Google Play | Apple Books | Kobo
Click here to read an excerpt!
. . . in case you missed it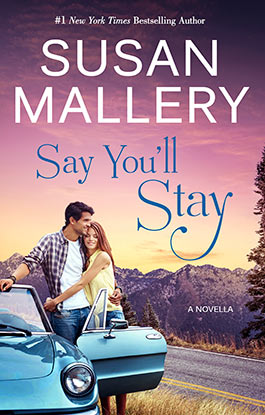 Welcome to Wishing Tree, where the magic of Christmas in July will bring you home in this heartwarming story by #1 New York Times bestselling author Susan Mallery.
Some heartbreaks hit harder than others. For Shaye Harper, the last one was so bad she swore off men for good. Wishing Tree, Washington was supposed to be a pit stop on the road to a fresh start, but Shaye is swiftly drawn in by the quirky small town's celebrations—and a handsome stranger she can't resist.
After deployments around the world, Army vet Lawson Easley knows there's no place better than his hometown. And he's determined to stay right here, forever. Too bad the first woman who feels like "the one" is just passing through. The more time he spends with Shaye, the more he knows that she's the piece his heart's been missing.
Swept up by the joyful summer festivities and Lawson's obvious affection, Shaye starts to feel she belongs. Here, with him. She never meant to end up in Wishing Tree. Then again, she never meant to fall in love.
ORDER THE EBOOK: Kindle | Nook | Google Play | Apple Books | Kobo
---