Posted August 23, 2022
Dear Reader,
Don't you hate it when you accidentally buy the same book twice, because it's been reissued with a different cover? That's why you're so smart to be on my mailing list–I promise I will always tell you whether a book is new or a reissue. Anytime you're not sure, you can also check my Available Now page, which lists all of my books with the original release date.
The new covers aren't intended to trick anyone. They're created to attract readers who might not have picked up the book the first time. Different readers are drawn to different pictures, that's all.
Which brings me to. . . The Friendship List is now available in mass market paperback with a gorgeous new cover! Same story, new look.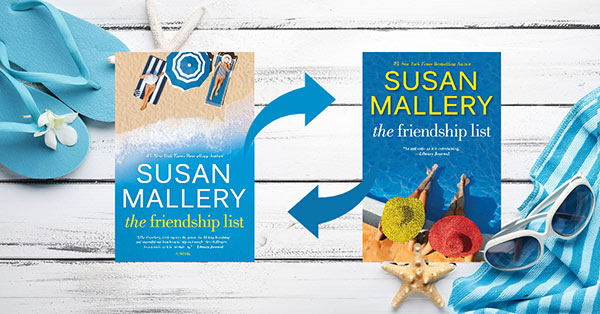 The Friendship List was originally released in hardcover in 2020. The original release date was in May, and I had a major book tour scheduled, the biggest I've ever done. And then the pandemic hit. It was a time of uncertainty for everyone, including the publishing industry. We had to cancel the tour because everything was shut down. Optimistically, we bumped the release date back to August, thinking that things might be back to normal by then.
Ha! Little did we know. . .
But it turns out, it came out at a time when readers desperately needed a feel-good read with a hug-the-book happy ending. The Friendship List was an instant New York Times bestseller, a CNN best book of the month, and Woman's World called it "A fun ride about living life joyfully!"
Grab this joyful read today wherever paperbacks are sold! (Also available in ebook and audiobook.)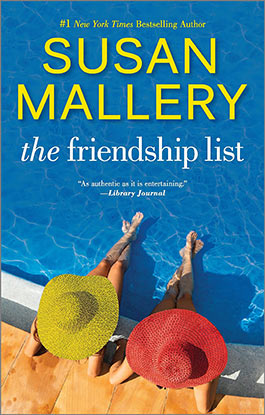 Two best friends jumpstart their lives in a summer that will change them forever. . .
Single mom Ellen Fox couldn't be more content—until she overhears her son saying he can't go to his dream college because she needs him too much. If she wants him to live his best life, she has to convince him she's living hers.
So Unity Leandre, her best friend since forever, creates a list of challenges to push Ellen out of her comfort zone. Unity will complete the list, too, but not because she needs to change. What's wrong with a thirtysomething widow still sleeping in her late husband's childhood bed?
The Friendship List begins as a way to make others believe they're just fine. But somewhere between "wear three inch heels" to "have sex with a gorgeous guy," Ellen and Unity discover that life is meant to be lived with joy and abandon, in a story filled with humor, heartache and regrettable tattoos.
BUY THE MASS MARKET PAPERBACK: Amazon | Barnes & Noble | BAM | Target | Walmart | Bookshop
BUY THE EBOOK: Kindle | Nook | Google Play | Apple Books | Kobo
COMING SOON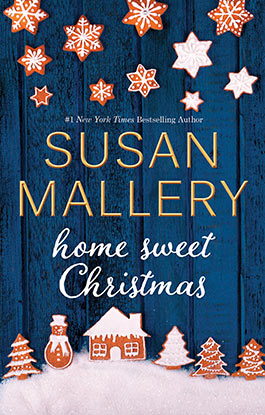 With twinkling humor and heartfelt Christmas spirit, two friends find love in a town called Wishing Tree…
Until Camryn Neff can return to her "real" life in Chicago, she's in Wishing Tree to care for her twin sisters. She's not looking for forever love, not here. But handsome hotelier Jake Crane is a temptation she can't resist, so she suggests they pair up for the season. No golden rings, no broken hearts. At his side, she sees her hometown through Christmas-colored eyes. The cheer is cheerier, the joy more joyful. She thought she had put her future on hold…but maybe her real life was here all along, waiting for her to come home.
New in town, River Best is charmed by Wishing Tree's homespun traditions and warmhearted people. When she's crowned Snow Queen, she's honored but wary. Dylan Tucker, her king, seems like the stuff of sugarplum dreams, but she can't shake the feeling that he's hiding something big. As they perform their "royal" duties—tasting cookies, lighting trees—Dylan's good humor and melty kisses draw her to the brink of love. But she can't let herself fall until she uncovers his secret, even if her lack of faith means losing him forever.
PREORDER IN PRINT: Amazon | B&N | Books a Million | Bookshop.org | Target | Walmart
PREORDER THE EBOOK: Kindle | Apple Books | Nook | Google Play | Kobo
BOOKSTAGRAMMERS I LOVE
I want to give a shoutout to the amazing book-loving community on Instagram! If you're not following me yet, I hope you will here.
Special love to the many, many bookstagrammers who have shared their love of my books. Thank you all! The images you create are simply scrumptious. Here are just a few of my recent favorites. Follow them for more bookish goodness!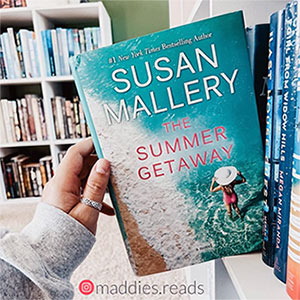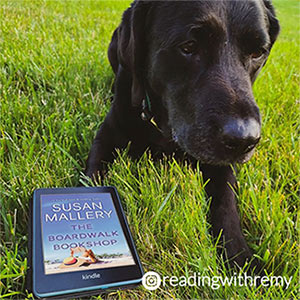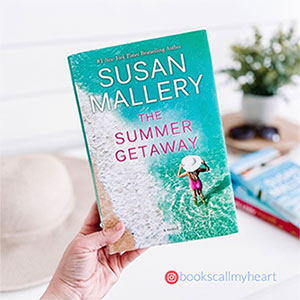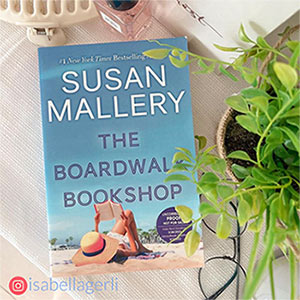 ---