Posted August 20, 2020
Dear Reader,
I have a gift to offer you later in the newsletter, but first I wanted to get a little chatty.
Mr. Mallery and I took a lovely socially-distanced getaway recently. As you may know, we live in Seattle. We rented a little waterfront vacation rental just a few hours from our house. I took lots of books, and spent as much time as I could sitting on the deck reading. Here are a few highlights from our trip.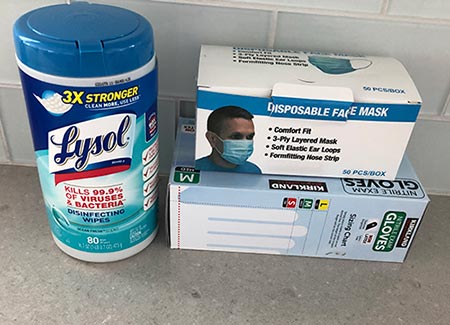 Pandemic packing. Amusingly, this picture got over 1,500 likes when I shared it on my Facebook page—definitely a sign of the times. Many people asked where we found the elusive Lysol wipes. My husband was in the right place at the right time—Office Depot about three months ago—when he scored this little treasure.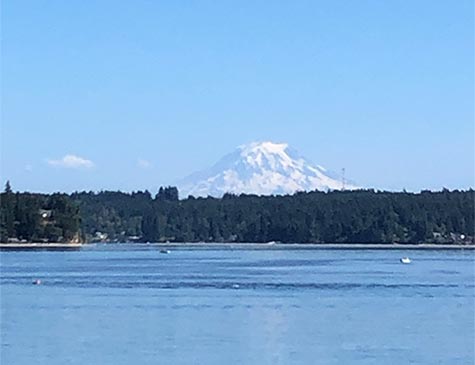 Sitting on the deck reading, looked up and—wow, Mount Rainier. You couldn't beat that view!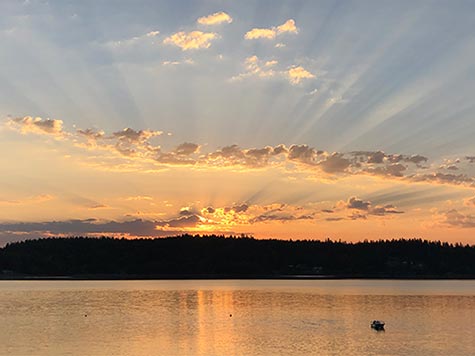 The sunrises filled my heart and made me happy that even on vacation, I can't seem to sleep in.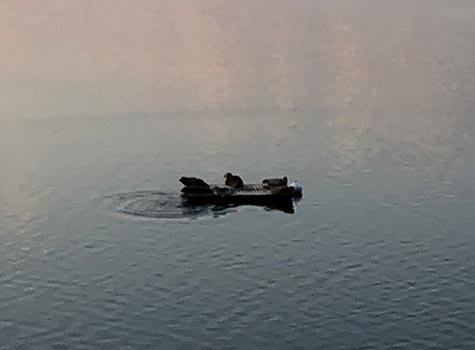 A little seal visited us every day. On the last day, he brought a friend. :)
A GIFT FROM SUSAN
If you've purchased The Friendship List and would like an autographed limited edition bookplate, sign up now at https://forms.gle/QMGQS127teR6arRZ7. I'll even personalize the bookplate with your first name, if you want. If you haven't purchased the book yet, you can do that now and then sign up for the gift with purchase. If you purchased via the virtual tour and want the personalized bookplate, sign up via the link above. Signups will close 8/26/20.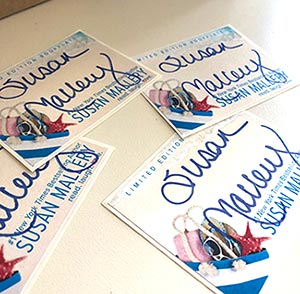 ZOOM BOOK CLUB DISCUSSION
If you can finish reading The Friendship List in the next couple of weeks, I hope you'll join one of the Zoom book club discussions I'll be hosting in early September. Sign up now before spaces fill up. Seating is limited. This is a chance for you to discuss the book with me and with other readers, face-to-face from the comfort and safety of your own home. I'd love to see you there! The discussion will contain spoilers.
Sign up now on the Book Clubs page HERE!
Two best friends jumpstart their lives in a summer that will change them forever. . .
Single mom Ellen Fox couldn't be more content—until she overhears her son saying he can't go to his dream college because she needs him too much. If she wants him to live his best life, she has to convince him she's living hers.
So Unity Leandre, her best friend since forever, creates a list of challenges to push Ellen out of her comfort zone. Unity will complete the list, too, but not because she needs to change. What's wrong with a thirtysomething widow still sleeping in her late husband's childhood bed?
The Friendship List begins as a way to make others believe they're just fine. But somewhere between "wear three inch heels" to "have sex with a gorgeous guy," Ellen and Unity discover that life is meant to be lived with joy and abandon, in a story filled with humor, heartache and regrettable tattoos.
---