Posted April 26, 2022
Dear Reader,
Robyn Caldwell, the heroine of The Summer Getaway, is one of the most loving, nurturing moms I've ever written. Like so many mothers are, Robyn is the heart of her family. To celebrate Robyn and all the real-life mamas out there rockin' it every day, I present the Heart of the Family Mother's Day Giveaway. One lucky reader will win a genuine Tiffany Blue double heart tag pendant in silver with an 18" chain, valued at $400. You can keep it or gift it to a mother you love.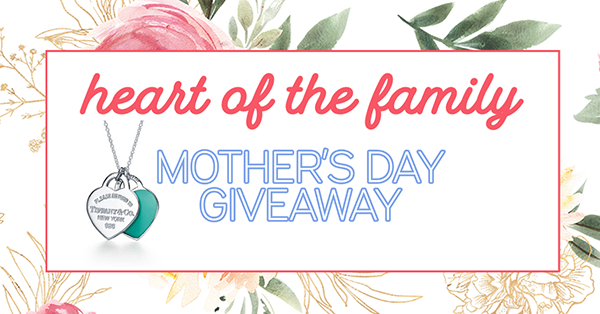 BOOKCLUBBISH READS
The Summer Getaway is the April BookClubbish Reads selection! On April 29 at 1 pm Eastern / 12 pm Central / 10 am Pacific, I'll go live with readers on the BookClubbish Facebook page for a fun and interactive discussion about the book. Mark your calendar now so you don't miss it! I can't wait to see you.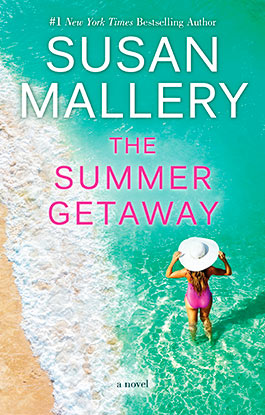 One woman takes the vacation of a lifetime in this poignant and heartwarming story about the threads that hold a family together from #1 New York Times bestselling author Susan Mallery.
Single mom Robyn Caldwell needs a new plan for her future. She has always put her family first. Now, with her kids grown, she yearns for a change. But what can she do when her daughter has become the most demanding bride ever, her son won't even consider college, her best friend is on the brink of marital disaster and her ex is making a monumentally bad decision that could ruin everything?
Take a vacation, of course. Press reset. When her great-aunt Lillian invites her to Santa Barbara for the summer, Robyn hops on the first plane to sunny California.
But it's hard to get away when you're the heart of the family. One by one, everyone she loves follows her across the country. Somehow, their baggage doesn't feel as heavy in the sun-drenched, mishmash mansion. The more time Robyn spends with free-spirited Lillian, the more possibilities she sees—for dreams, love, family. She can have everything she ever wanted, if only she can muster the courage to take a chance on herself.
BUY IN PRINT: Amazon | B&N | Books a Million | Bookshop.org | Target | Walmart
BUY THE EBOOK: Kindle | Apple Books | Nook | Google Play | Kobo
NOW IN MASS MARKET PAPERBACK!
If you missed The Stepsisters when it came out last year, you'll be excited to hear that it's now available in mass market paperback. I adore this emotional story of sisterhood, and I think you will, too.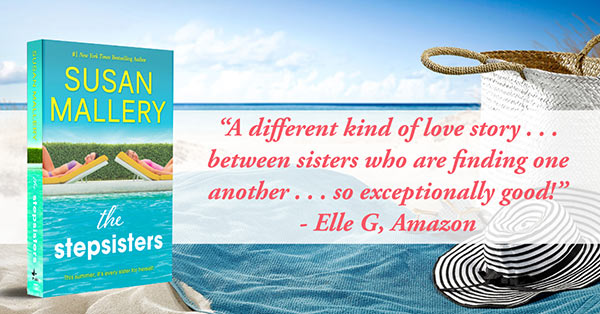 #1 New York Times bestselling author Susan Mallery pens a love story of a different sort...a heartfelt tale of friendship between two women who used to be sisters.
Once upon a time, when her dad married Sage's mom, Daisy was thrilled to get a bright and shiny new sister. But Sage was beautiful and popular, everything Daisy was not, and she made sure Daisy knew it.
Sage didn't have Daisy's smarts--she had to go back a grade to enroll in the fancy rich-kid school. So she used her popularity as a weapon, putting Daisy down to elevate herself. After the divorce, the stepsisters' rivalry continued until the final, improbable straw: Daisy married Sage's first love, and Sage fled California.
Eighteen years, two kids and one troubled marriage later, Daisy never expects--or wants--to see Sage again. But when the little sister they have in common needs them both, they put aside their differences to care for Cassidy. As long-buried truths are revealed, no one is more surprised than they when friendship blossoms.
Their fragile truce is threatened by one careless act that could have devastating consequences. They could turn their backs on each other again...or they could learn to forgive once and for all and finally become true sisters of the heart.
SHOP NOW IN MASS MARKET: Bookshop | Amazon | B&N | BAM | Target | Walmart
SHOP NOW IN EBOOK: Amazon | Apple | Google | Kobo
COMING IN MAY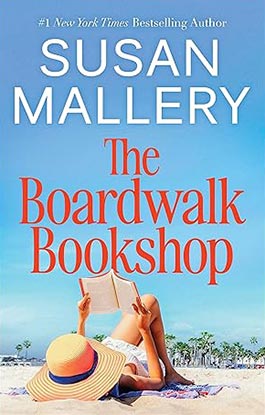 From #1 New York Times bestselling author Susan Mallery—a story of friends who become family, giving each other courage to start over…
When fate brings three strangers to a charming space for lease on the California coast, the Boardwalk Bookshop is born. Part bookstore, part gift shop, part bakery, it's a dream come true for Bree, Mikki and Ashley. But while their business is thriving, their personal lives are…not.
Bree, wounded by brilliant but cold parents and her late husband's ultimate betrayal, has sworn to protect her heart at all costs. Even from Ashley's brother, a writer and adventurer who has inspired millions. He's the first man to see past Bree's barricades to her true self, which terrifies her. Mikki has this divorce thing all figured out—somehow, she's stayed friends with her ex and her in-laws…until a new man changes how everyone looks at her, and how she sees herself. Meanwhile, Ashley discovers that the love of her life never intends to marry. Can she live without being a wife if it means she can have everything else she's ever wanted?
At sunset every Friday on the beach in front of the Boardwalk Bookshop, the three friends share a champagne toast. As their bond grows closer, they challenge one another to become the best versions of themselves in this heartachingly beautiful story of friendship, sisterhood and the transformative power of love.
BUY IN PRINT: Amazon | B&N | Books a Million | Bookshop.org | Target | Walmart
BUY THE EBOOK: Kindle | Apple Books | Nook | Google Play | Kobo
COVER REVEAL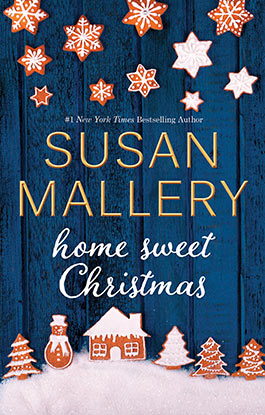 Home Sweet Christmas, the new Wishing Tree novel, debuts on October 4, 2022!
With twinkling humor and heartfelt Christmas spirit, two friends find love in a town called Wishing Tree…
Until Camryn Neff can return to her "real" life in Chicago, she's in Wishing Tree to care for her twin sisters. She's not looking for forever love, not here. But handsome hotelier Jake Crane is a temptation she can't resist, so she suggests they pair up for the season. No golden rings, no broken hearts. At his side, she sees her hometown through Christmas-colored eyes. The cheer is cheerier, the joy more joyful. She thought she had put her future on hold…but maybe her real life was here all along, waiting for her to come home.
New in town, River Best is charmed by Wishing Tree's homespun traditions and warmhearted people. When she's crowned Snow Queen, she's honored but wary. Dylan Tucker, her king, seems like the stuff of sugarplum dreams, but she can't shake the feeling that he's hiding something big. As they perform their "royal" duties—tasting cookies, lighting trees—Dylan's good humor and melty kisses draw her to the brink of love. But she can't let herself fall until she uncovers his secret, even if her lack of faith means losing him forever.
BUY IN PRINT: Amazon | B&N | Books a Million | Bookshop.org | Target | Walmart
BUY THE EBOOK: Kindle | Apple Books | Nook | Google Play | Kobo
---