Posted April 13, 2022
Dear Reader,
To those of you who celebrate, I wish you a Happy Easter and a Happy Passover!
Just saying that reminded me of four years ago, when I challenged readers to recreate any of my book covers using Peeps or other Easter candies. Here are a few of my favorites: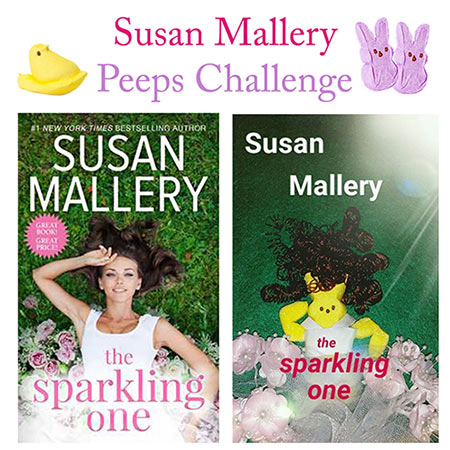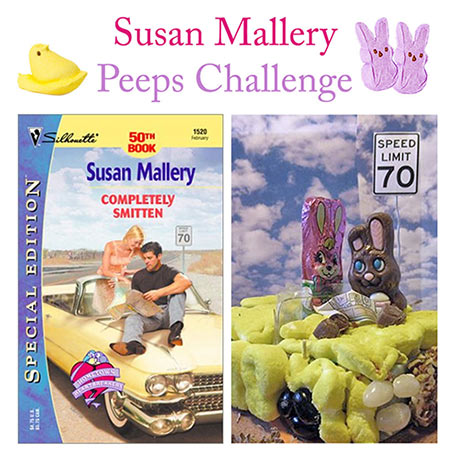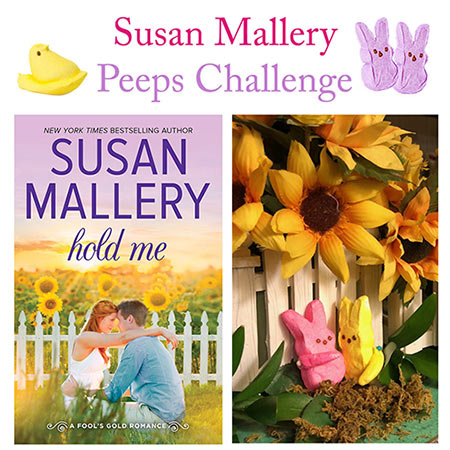 Readers often ask me whether I have any input into my book covers. Earlier in my career, I didn't. So whenever it was time to see a new cover, I crossed my fingers and said a quick prayer that I wouldn't hate it. (I loved almost all of them, but there were a couple that still make me cringe.)
These days they do ask my opinion, which is so nice! I thought you might like to hear about the making of the cover of The Summer Getaway. . .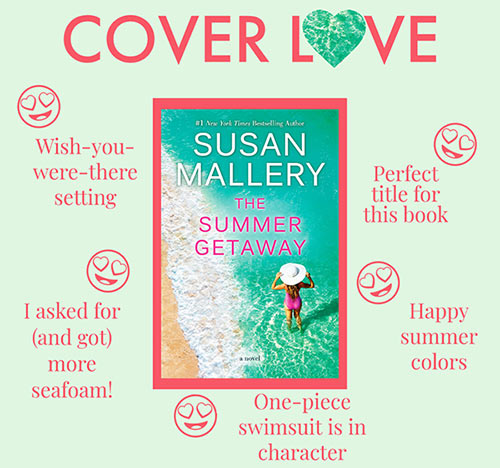 When my editor first sent me the mockup for this cover, I instantly loved it! I only asked for a couple of small changes: One, I asked for more seafoam because there was an open spot that kept distracting me. And two, I asked that they make Robyn's bikini a one-piece because Robyn is a one-piece kind of woman. But other than that, I thought it was perfect right out of the gate, and based on the feedback I've been hearing, readers agree.
BOOKCLUBBISH READS
BookClubbish has selected The Summer Getaway as their April Reads selection. On April 29 at 1 pm Eastern/ 12 pm Central / 10 am Pacific, I'll go live with readers on the BookClubbish Facebook page for a fun and interactive discussion about the book. This discussion will include spoilers, so I encourage you to finish the book before joining. This will be your chance to ask me directly any questions you have about the book. I'll chat about my inspiration, how I developed the story, which character I loved the most, what changed in the book during editing, and more. Together we'll follow the conversation wherever your questions take us.
RSVP: https://fb.me/e/2hVWCMMzP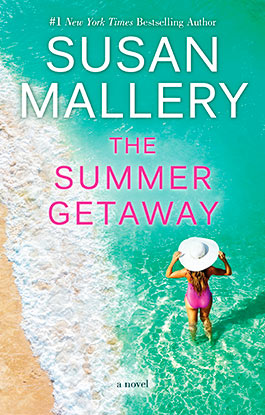 One woman takes the vacation of a lifetime in this poignant and heartwarming story about the threads that hold a family together from #1 New York Times bestselling author Susan Mallery.
Single mom Robyn Caldwell needs a new plan for her future. She has always put her family first. Now, with her kids grown, she yearns for a change. But what can she do when her daughter has become the most demanding bride ever, her son won't even consider college, her best friend is on the brink of marital disaster and her ex is making a monumentally bad decision that could ruin everything?
Take a vacation, of course. Press reset. When her great-aunt Lillian invites her to Santa Barbara for the summer, Robyn hops on the first plane to sunny California.
But it's hard to get away when you're the heart of the family. One by one, everyone she loves follows her across the country. Somehow, their baggage doesn't feel as heavy in the sun-drenched, mishmash mansion. The more time Robyn spends with free-spirited Lillian, the more possibilities she sees—for dreams, love, family. She can have everything she ever wanted, if only she can muster the courage to take a chance on herself.
BUY IN PRINT: Amazon | B&N | Books a Million | Bookshop.org | Target | Walmart
BUY THE EBOOK: Kindle | Apple Books | Nook | Google Play | Kobo
COMING MAY 31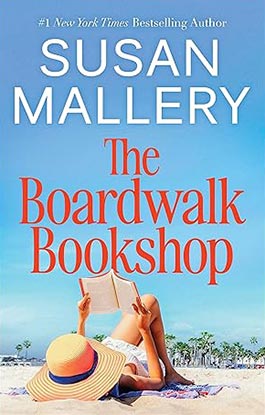 From #1 New York Times bestselling author Susan Mallery—a story of friends who become family, giving each other courage to start over…
When fate brings three strangers to a charming space for lease on the California coast, the Boardwalk Bookshop is born. Part bookstore, part gift shop, part bakery, it's a dream come true for Bree, Mikki and Ashley. But while their business is thriving, their personal lives are…not.
Bree, wounded by brilliant but cold parents and her late husband's ultimate betrayal, has sworn to protect her heart at all costs. Even from Ashley's brother, a writer and adventurer who has inspired millions. He's the first man to see past Bree's barricades to her true self, which terrifies her. Mikki has this divorce thing all figured out—somehow, she's stayed friends with her ex and her in-laws…until a new man changes how everyone looks at her, and how she sees herself. Meanwhile, Ashley discovers that the love of her life never intends to marry. Can she live without being a wife if it means she can have everything else she's ever wanted?
At sunset every Friday on the beach in front of the Boardwalk Bookshop, the three friends share a champagne toast. As their bond grows closer, they challenge one another to become the best versions of themselves in this heartachingly beautiful story of friendship, sisterhood and the transformative power of love.
BUY IN PRINT: Amazon | B&N | Books a Million | Bookshop.org | Target | Walmart
BUY THE EBOOK: Kindle | Apple Books | Nook | Google Play | Kobo
---