May 2001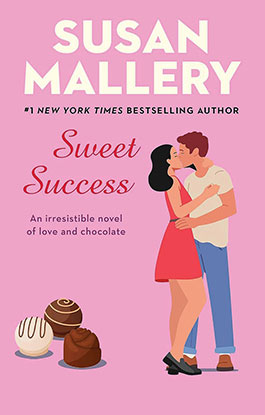 Standalone Women's Fiction
Reissued: November 2023
#1 New York Times bestselling author Susan Mallery awakens the senses—and fills the heart with warmth and laughter—in this tantalizing novel of a chocolatier's search for love's sweetest rewards.
The free-spirited owner of a booming chocolate emporium, Allison Thomas is out to save the world—one truffle at a time. Everyone adores Ali—who wouldn't love a lady who sneaks midnight chocolate deliveries to the local health spa? And even if her love life is on hold, Ali's perfectly content with her high-flying career.
That is, until the mysterious Matt Baker arrives. New to town, Matt quickly gets under her skin and leads her into temptation. But neither love nor chocolate seems to melt Matt's icy heart. So Ali has no choice but to pull out all the stops in this "unforgettable combination of humor and sizzle" (Christina Dodd, New York Times bestselling author). Originally published in 2001.