September 3, 2020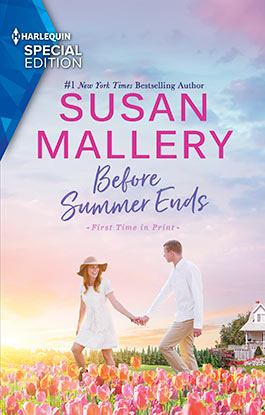 Fall in love with this audio-first charmer from number-one New York Times best-selling author Susan Mallery!
When Nissa Lang's house sitting job falls through, she's left with no place to stay for the summer. While she's figuring out what to do, her old family friend Desmond Stilling hears about her dilemma and invites her to stay on his palatial estate. Trouble is, Nissa's always had a crush on Desmond, so she'll have to keep her feelings under wraps....
Ever since Desmond was shipped off to boarding school as a child, Nissa's tight-knit family was the closest thing he ever had to a real family of his own. Her brother invited him into their clan, and he'd never betray their trust by giving in to the hidden attraction he's always harbored for Nissa.
But as the season heats up, the two get to know each other in a whole new way. Will their summer together be fleeing - or will it lead to the love of a lifetime?