Posted August 4, 2020
Dear Reader,
At long last, The Friendship List is available now! This feel-good celebration of friendship is the perfect summer beach book, an escape.
As you know, The Friendship List was originally scheduled for release right around Memorial Day, but because of the pandemic, we pushed the release date to August to give every reader across the country the best chance to get the book in the format you prefer—print, ebook, or audiobook.
I know I'm not supposed to have favorites, but I have to confess, The Friendship List is by far the funniest book I've ever written, and one of my favorites of all time. Every day I worked on it was a pleasure. I couldn't wait to get to my desk each day because I was so excited to write the next scene. So much fun!
Two best friends jumpstart their lives in a summer that will change them forever. . .
Single mom Ellen Fox couldn't be more content—until she overhears her son saying he can't go to his dream college because she needs him too much. If she wants him to live his best life, she has to convince him she's living hers.
So Unity Leandre, her best friend since forever, creates a list of challenges to push Ellen out of her comfort zone. Unity will complete the list, too, but not because she needs to change. What's wrong with a thirtysomething widow still sleeping in her late husband's childhood bed?
The Friendship List begins as a way to make others believe they're just fine. But somewhere between "wear three inch heels" to "have sex with a gorgeous guy," Ellen and Unity discover that life is meant to be lived with joy and abandon, in a story filled with humor, heartache and regrettable tattoos.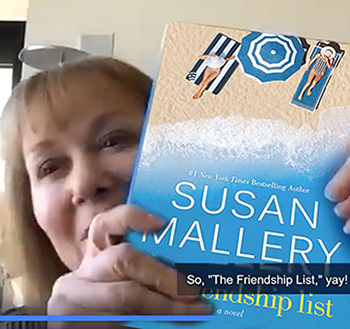 THE FRIENDSHIP LIST BOOK CLUB
In early September, I'm going to host three The Friendship List book club discussions via Zoom, so you and other readers will have the opportunity to ask me questions, and share your thoughts with me. Signups will be announced next week. For now, plan to finish reading The Friendship List by the beginning of September if you'd like to participate because the discussion will include spoilers. I'm excited!
THE FRIENDSHIP LIST CHALLENGE
In my last newsletter, I announced The Friendship List Challenge—just fun, silly ways for you and your friends to share a new experience, even if you're social distancing. Things like "invent a dessert that represents your friendship" or "share an unusual lesson you learned from your mom or dad." Everyone who completes two or more challenges will earn a spot on the Wall of Fame. Submit a photo for a chance to be featured on my social media—and if I feature your story, I'll send you some swag!
I'd love to share a few of the photos that have come in so far.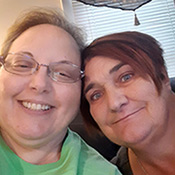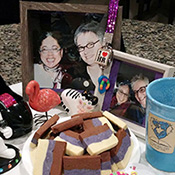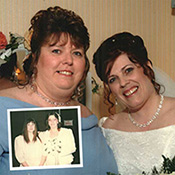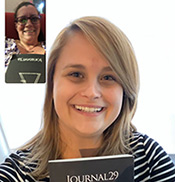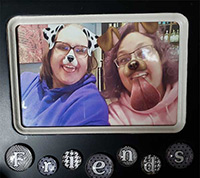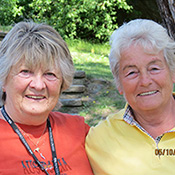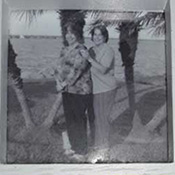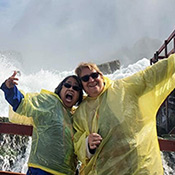 ---